Hey There, I'm Ruby
Your Personal Gut Health Specialist
Are you tired of feeling unheard and uncertain about the future? I know that feeling all too well. Whether you are seeking a personalized approach to healing, or simply want balance and harmony in all aspects of your life…this is the right place.
I specialize in healing the gut by identifying and addressing the root cause of your health issues. My approach combines Ayurvedic and Functional Medicine for personalized nutrition and mind-body-spirit balance.
Simply Supercharged for a vibrant and healthier you
Hi,

I'm a trauma-informed ayurvedic &  functional medicine practitioner, dietitian, and a transformation coach

Vibrant Living curated just for you
Experience personalized, comprehensive, and 

transformative

gut healing
Redesigned wellness for high-achievers like you with personalized nutrition, holistic care and expert guidance. Perhaps you're leading a high-stress lifestyle, feeling unheard, or emotionally withdrawn. Maybe you feel a disconnect in your life or feeling hopeless towards your goals. I'm here to empower you with a comprehensive toolkit and one-to-one support to enhance your mind, body, and spirit. My method surpasses average wellness solutions that only provide temporary 'band-aid' fixes. We'll help you achieve total vitality and make the impossible possible for your health and well-being.
Personalized Recommendations
Discover

balance, peace, and joy on your path to wellness with our 9-step guide.
Say goodbye to temporary solutions. Be blown away by the simplicity of my 9-step Supercharged Wellness Guide, designed to increase harmony and balance in your life!
I felt like a completely different person not only mentally but physically as well. I lost 12 inches and 17lbs which is something I did not expect. I felt and continue to feel so much healthier, happier, and my self-esteem has improved greatly as well as my mental health and confidence. Everything that Ruby coached me in has become my new lifestyle and I can't imagine going back. You will look forward to your meetings with her and I would ABSOLUTELY recommend her to anyone.
Ruby helped me understand the root causes of my many symptoms and provided a holistic set of remedies, both in terms of nutrition and mental health, that lead me to losing 20 pounds without having to exercise more than I used to. My physique at age 32 looks better than ever before! My mind and emotional resiliency is clear. I feel confident and optimistic about my health moving forward. Thank you Ruby.  
 It's been about 6 months since I started working with Ruby and the changes she has helped me make have been incredibly, invaluable. I am GRATEFUL and I FEEL BETTER! My brain fog is almost entirely gone. My energy is up. My bloating is down. I've lost weight. I have hope and optimism that I can get back to the way I used to feel before I started battling my body every day. I'm excited about my progress and growth and I'm looking forward to getting to the point where I am thriving and not just surviving.
The power of 

personalized

holistic healing
Discover the depths of your gut
Your gut is the heart of your well-being and healing. It's a journey of self-discovery and empowerment.
We dig deep into the complexities of your body, investigating your microbiome diversity, digestive system, detox pathways, and even your genetic predispositions. The objective is to unearth the root cause that has been holding you back for a long time.

No more one-size-fits-all solutions. Our strategic, personalized plans aim to correct imbalances, target microbial overgrowth, and optimize your body's systems. You are unique, not just another patient.

Experience more than just physical relief, attain emotional freedom and spiritual alignment.
Harness ancient wisdom & embrace emotional healing
Celebrate your uniqueness and honor the missing link in modern healthcare-your emotional well-being
Heal with the abundance of herbs that nature provides to improve bodily functions, balance the elements of the body, and support healing by using the Ayurvedic lifestyle approach.

Go beyond physical well-being, acknowledging the critical role emotions play in health and healing.

Our approach doesn't stop at treating symptoms. We delve into the emotional roots of your health challenges

for a more harmonious life.

Embrace your uniqueness and supercharge

your physical, emotional, and spiritual well-being.
Data-driven solutions for a personalized healing blueprint
It's time for a change! Embrace your unique path to vibrant health.
• Say goodbye to guesswork and feel empowered with personalized healing plans with functional medicine's holistic approach.
• Use advanced lab tests to expedite your healing journey, offering insights tailor-made just for you.
• We create a personalized healing plan for you that includes diet, supplements, exercise, and mind-body practices. Every piece is curated with you in mind.
• This isn't a one-size-fits-all plan; it's a match made in heaven for your vibrant health. It's time to set the stage for your most vibrant life yet.
Choose your path of knowledge
Elevate your 

consciousness

with digestible wisdom
Insightful and Oscar Worthy
These nuggets of wisdom in a moving picture are far more entertaining than Netflix. The best part? They can help you heal. Explore the Youtube Channel.
Coffee Break Inspiring Reads
Enjoy some of my articles with your favorite hot drink! These are simple to understand, enlightening, and filled with inspiration and wisdom. New insights equals a natural high.
Indulge in nutritious and delicious recipes that will nourish your body. Bring a symphony of flavors and a dash of sophistication to your taste buds. It's time to cook, chef!
Experience personalized wellness designed for you
Unlock

the power of your healing with our comprehensive holistic programs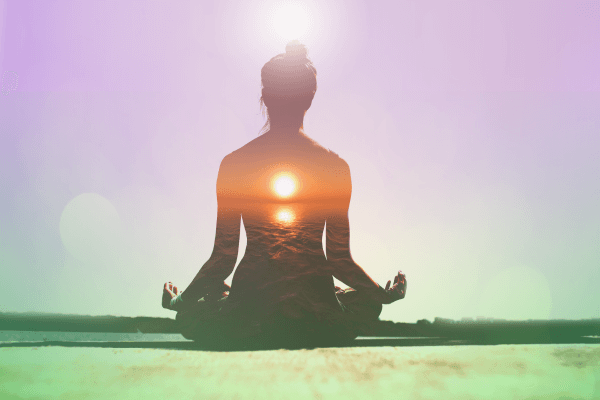 Tired of feeling physically and emotionally drained? Let's start anew. Elevate your well-being in all dimensions through SGA's strategic 8R lifestyle adjustments that infuse health, balance, and overall healing into your daily routine to bring back the zest of life.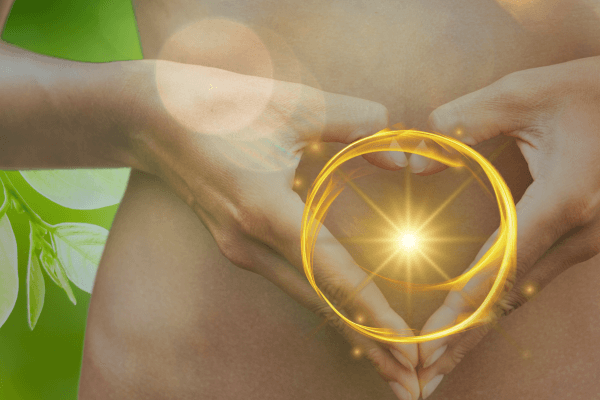 Stop suffering–say goodbye to digestive issues, fatigue, and helplessness. Restore your vitality and joy for life with PGM by finding the root cause. Our 6-month journey transforms your gut and outlook on health and happiness with continuous guidance and support.
End the confusion and stop googling contradictory health advice. Our monthly live sessions and weekly resources offer crystal-clear guidance on nutrition, detox, and stress management, providing you with a roadmap to reclaiming your health.
Join a movement that matters
Heal yourself and 

magnify

global impact
Your journey towards wellness has a profound ripple effect. Each purchase helps to educate girls globally, making every decision matter.