Personalized Nutrition

for Vibrant Health
You know all too well the pain of feeling unheard and misunderstood. Suffering for years on end despite trying new diets and supplements. Like you, I've been there. From battling PCOS and an array of health complications to being told it's all in your head. By tuning into my body's rhythm and wisdom, I have transformed my struggles into strength.
Now, as your guide and coach, I am committed to empowering you to turn your hardships into healing and unlock vibrant health.

Striving for conscious change
My mission is to be your guiding light on a transformative journey to vibrant health. I delve deep into the roots of your well-being to understand and address the underlying causes of your health concerns. Learn to tune into your body's wisdom. Unlock your authentic self with my recommendations for personalized nutrition, lifestyle, and mind-body-spirit wellness. Your transformation, with lasting harmony and optimal well-being, starts here with me.
In today's modern age, many live with subpar nutrition and systems not functioning at their best, but true health is more than just average. Like a plant in depleted soil, without addressing the underlying needs, flourishing is a challenge. Dive deep with us to target and heal the root causes.
Build a Foundation of Wellness
Building strong health habits is similar to laying the foundation for a house. To create lasting, impactful health changes, the groundwork must be solid. We use Functional and Ayurvedic medicine to design a unique blueprint for your health and success.
Nature's Abundance of Plant Remedies
Mother Nature is rich in healing treasures. Ayurveda has a long-standing tradition of using herbs and plants to restore balance to the core elements of the body. Tap into this age-old wisdom to enhance your healing journey.
Personalizing Your Unique Expression
A one-size-fits-all approach doesn't cut it in wellness. Everything, from what you eat to your lifestyle, should cater to your individual needs. Remember, food doesn't just fuel—it touches every facet of your being, from cells to thoughts, feelings, energy and even genes.
Emotions play a pivotal role in our health. Past traumas, unresolved feelings, and deep-seated limiting beliefs can ripple through your well-being. Unlocking these emotional barriers releases energy for holistic healing, touching every corner of your mind, body, and soul.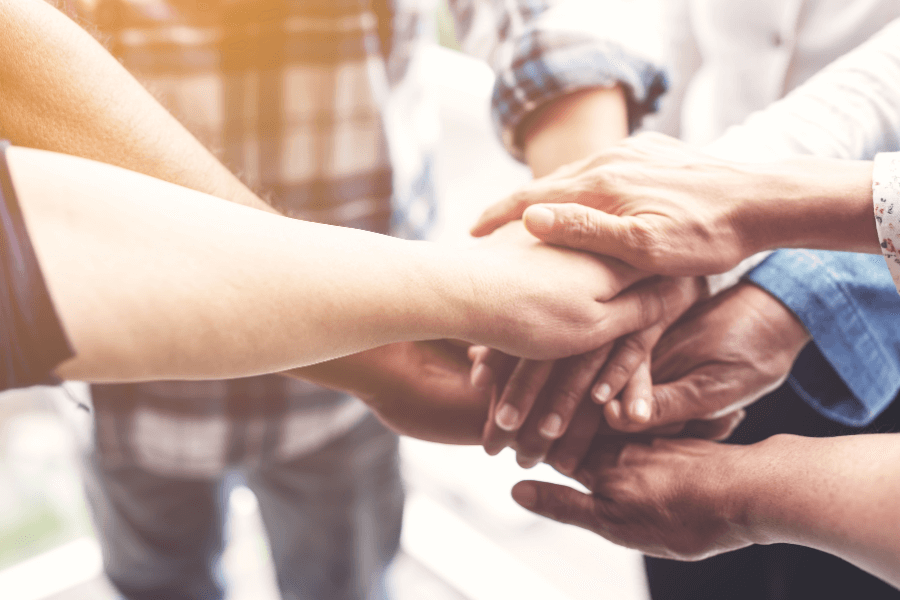 Uplift Each Other Together
There's unparalleled strength in the community. Sharing triumphs, setbacks, or just the daily grind with those on a similar journey amplifies healing. This mutual support alleviates stress, fosters a sense of belonging, and accelerates growth. Let's cultivate health, hand in hand!
2008
Purpose changing diagnosis
A doctor informed me I had PCOS and a slim chance of having children. As soon as I reached home I spent hours crying. An omnivore turned vegetarian….to my surprise, with no change in my health. I was pre-diabetic and had many symptoms. Finally, they prescribed me medication and referred me to a psychiatrist.
2009
Change of heart
New purpose dawned, and I started working as a health coach. I left my cosmetologist career where I superficially beautified people. This is where I learned about the registered dietitian career and through research functional medicine. Transforming my understanding of the outer world and the inner beauty.
2011
Started my educational journey
At this point I moved forward with the new career. Between moving states and starting from bottom up. I started at a community college and worked my way up to complete my advanced trainings, a year at a time. During this time, I experience additional pain and symptoms for which the doctors never had an explanation.
2015
Dare if I think & do…
I started the keto diet despite my colleagues' disapproval because they believe fat is bad. I expanded my knowledge of functional medicine and Ayurvedic medicine through self-study and personal experimentation.
2019
Epic year of developments
I completed my masters in clinical nutrition while starting my internship at the renowned Cleveland Clinic. I'm at the first-ever functional medicine center, soaking up knowledge with Dr. Mark Hyman. During the internship, I began working on my business.
2021
Functional medicine & soul healing
I was hit hard by 2020 as I truly realized how my trauma hijacked my nervous system and felt hollow inside. I continued my advanced functional training as part of me still knew what I wanted and trusted in the path. After a year of soul searching, I found my inner light.
2022
I'm the universe and creator of life
The birth of my beautiful daughter brought about an incredible transformation in me this year. Witnessing it, I gained more respect and gratitude for our bodies' capabilities and wisdom. While pregnant, I completed additional advanced training from the Integrative and Functional Nutrition Academy, and am now officially a certified functional medicine practitioner.
2023
Let me flow
Being a mother, creative entrepreneur, healer, spouse, adventurer, and daughter, and managing all these roles at the same time, helps me expand my awareness, fostering growth and acceptance. As I undergo personal transformation, my business and approach to life adapt and expand, equipping me to better guide those who are also seeking growth and change.
"Give light, and the darkness will disappear of itself."
–
Desiderius Erasmus
Ruby Baggan, MS, RDN, IFNCP, is a transformative force in health and wellness, ready to help you dig deep and transform your health by addressing the root cause and harnessing the power of personalized nutrition. With a trauma-informed approach borne from her challenging life experiences, including abuse and health issues, Ruby understands the deep connection between emotions, gut, and brain health. Her expertise was refined during an internship at the Cleveland Clinic and at the Center of Functional Medicine, supplementing her Master's degree in Clinical Nutrition and advanced training in Functional medicine.
In 2019, Ruby founded Simply Supercharged, a private practice that embodies her resilience, wisdom, and gratitude for the support she received during her darkest moments. Her journey has enabled her to guide others meaningfully. She commits to giving back, dedicating a portion of her earnings to the education of girls worldwide. Ruby empowers her clients to activate their inner healer, finding balance and vibrancy in their health. The testimonials of her clients' transformations are a testament to her dedication and mastery. Join Ruby on her mission to guide individuals towards a healthier, more vibrant lifestyle.
Let's transform your 

health
It took years of struggle, countless experiments, and precious time lost that led me to discover true health, but you don't have to continue with these exhausting efforts.
Ditch the temporary fixes and unclear guidance.
I'm here to guide you with personalized and root-cause approach you've been seeking, so you can finally end the endless struggle and live vibrantly.
Root Cause Discovery and Healing
Increased Health and Longevity
Understand Your Body's Language
Personalized Wellness Blueprint
Increased Emotional Intelligence
Sustainable Long-term Results
Ready

for the change!
Transform your health struggles into wellness! Together, we will unlock your inner healer and bring balance, joy, and vibrancy back into your life. Let me be your guide and companion on your personal journey towards well-being. Start of a new life is just a click away.