Experience

the freedom of a healthy and harmonious lifestyle with our personalized wellness care that respects your

uniqueness.
designed with you in mind
Personalized 

lifestyle

programs
Our focus is on holistic healing strategies that address the root cause of health issues, rather than temporary fixes. Our programs are customized to cater to your specific needs, with the intensity varying from a focused three-month plan to an in-depth year-long journey. We use physical and emotional healing methods to help you connect with your body and respect its unique language. With us, you're not just managing symptoms but getting to the root of the issue. Reclaim your health, restore vitality, and revitalize your life now. Start your journey with us today.
section #1
One-on-one Program
section #3
Self-Paced Courses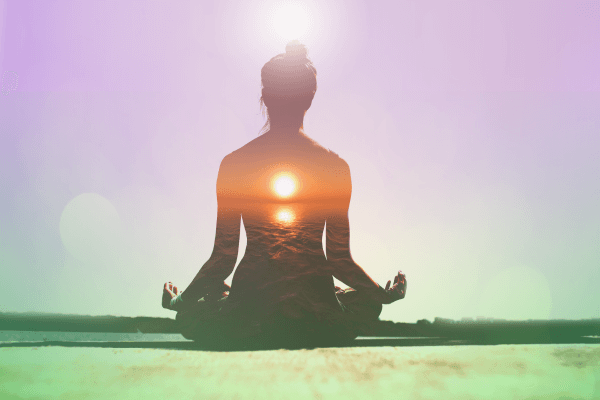 Sacred Gut Alchemy
transformative program
Sacred Gut Alchemy expands beyond physical health. We delve deeply into emotional healing, freeing you from blockages that can cause physical problems. Undergo a holistic transformation that brings your mind, body, and spirit into alignment.
Personalized to fit your specific health and lifestyle needs. You gain knowledge about your body and make informed health decisions with this tool, giving you a sense of empowerment and control.
Using the 8R gut-healing protocol as its foundation, the SGA program employs scientifically proven tactics to boost gut health. Targeting this helps ease health issues and promotes better digestion, more energy, and stronger immunity.
The SGA program gives importance to emotional healing, which helps you tackle psychological barriers to health and achieve physical well-being. This approach balances mind and body for long-term, sustainable changes that improve the overall quality of life.
Personalized Gut Mastery
Master Your healing journey
Our program provides you with the knowledge and tools to take charge of your health and become the master of your wellness journey. In the 6-months, we use a proven 5R approach that provides personalized solutions for your unique needs.
We tailor the PGM program to your specific needs, considering your dietary preferences, lifestyle, and health history. Your gut health is a journey to align with your individual circumstances.
Improving your gut health goes beyond and enhances your life with happiness and joy. Your energy levels will be elevated, mood balance improved, digestion better, and you'll experience an overall increase in vitality and well-being.
Through the PGM program, you can gain knowledge about your body, gut, and how they contribute to your overall health. Armed with this knowledge, you can make informed decisions about your health beyond the program, paving the way for lasting wellness.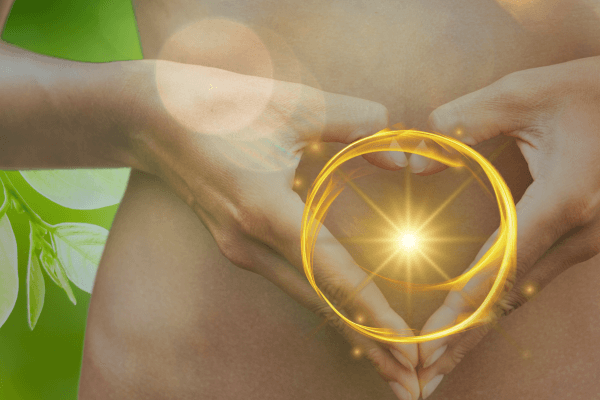 Gut,
Heart, and Healing
Collective Healing
In this 16-week group program, you'll learn how to harmonize your digestive system and begin healing your gut. But Gut, Heart, and Healing is more than just a program—it's a community. Join a tribe of like-minded individuals who, like you, are on a quest for authentic, holistic healing. Find the support you've been yearning for as you share experiences and gain valuable insights.
Learn how to personalize nutrition and balance your blood sugar through the program. You can optimize your gut health, reduce bloating, and increase microbiome diversity by understanding your unique dietary needs. Plus, learn how to make healthier food choices.
Learn to understand your bodies' unique signals and patterns. Develop a stronger intuitive awareness of your physical health, learning to recognize early signs of imbalances in the gut and take necessary steps to maintain and re-balance.
Learn how to meditate to reduce stress and improve your mind-body connection by releasing indigestion of emotions. Journal prompts will aid in self-discovery and understanding of health journey.
Simply Easy Elimination Diet
Discover yourself
The Simply Easy Elimination Diet is not just a diet, it's a path to empowerment. A self-paced course designed to enhance health through personalized plans. Discovering which foods work for you can improve your health and give you more control. It can also reduce inflammation, give you food freedom, and start healing your gut.
You will gain invaluable insights into how your body react to certain foods. You'll learn to identify your personal dietary triggers–foods that trigger inflammation, and superfoods–foods that optimize your health and wellbeing.
You will learn the skills to understand the language of your body. Understanding what your unique physical, emotional, and mental responses are to different foods will help you make more intuitive decisions.
We will guide you through an effective elimination diet process, from understanding the principles to the reintroduction of foods and managing potential detox symptoms. You'll be able to regulate your food intake and promote better health outcomes, reduced inflammation, and faster gut healing.
Stories of healing
Vibrant

Transformational Wins
 It's been about 6 months since I started working with Ruby and the changes she has helped me make have been incredibly, invaluable. I am GRATEFUL and I FEEL BETTER! My brain fog is almost entirely gone. My energy is up. My bloating is down. I've lost weight. I have hope and optimism that I can get back to the way I used to feel before I started battling my body every day. I'm excited about my progress and growth and I'm looking forward to getting to the point where I am thriving and not just surviving.
Welcome the Transformation
Unveil Your 

True Self
It's time to step beyond the ordinary and say goodbye to temporary fixes, feeling unheard, and the band-aid approach conventional healthcare model. Elevate your health and well-being, transforming your life from the inside out. Start your journey towards wellness optimization, where you are given personalized care as a unique individual, not just another patient. Free yourself from past frustrations and limitations and live a life full of vibrancy.